If you ask an average person today what a diamond symbolizes, he or she will most likely say "marriage" or "luxury." If not those specifically, then something quite close like "engagement," "love," or "commitment." However, the concept of proposing with a diamond engagement ring is fairly recent, as is the idea behind a promise ring and the like. So what do diamonds symbolize? We know they have been around far longer than we have, so what have they meant to people over time? Let us take a look at diamonds as symbols and their effects on those that behold them.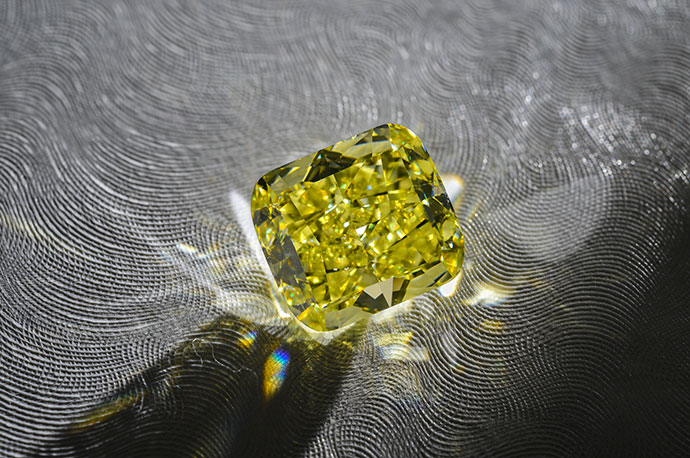 8.88 carat, Fancy Intense Yellow Diamond, Cushion Shape, VS1 Clarity, GIA
Serenity
Long before diamonds were sought after for their beauty, they were hunted down for what they represented and what they could potentially provide. These supposed qualities included serenity. It was believed that diamonds had calming properties and could bring inner peace. This understanding of diamonds can be connected with some other virtues and abilities that they are associated with but we can also tie it into a diamond's modern interpretation: love and commitment. What better gesture could there be than one that is an expression of love coupled with an underlying energy of genuine peacefulness?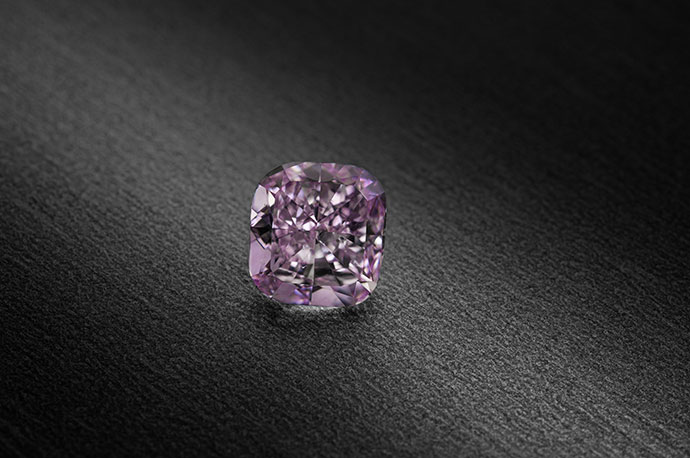 3.24 carat, Fancy Pink Purple Diamond, Cushion Shape, VS2 Clarity, GIA
Protection
Like many other gemstones, and other materials of a certain appearance, diamonds were seen as forms of protection. Worn as amulets, or kept around in order to provide security, diamonds have been seen, and sometimes still are seen, as powerful artifacts that are so much more than pretty stones. Historically, they were worn around the neck or on the left hand, as these were believed to be the most effective places to wear the diamond. Wearers of diamonds were thus protected from fire, water, poison, thieves, illness, and even sorcery.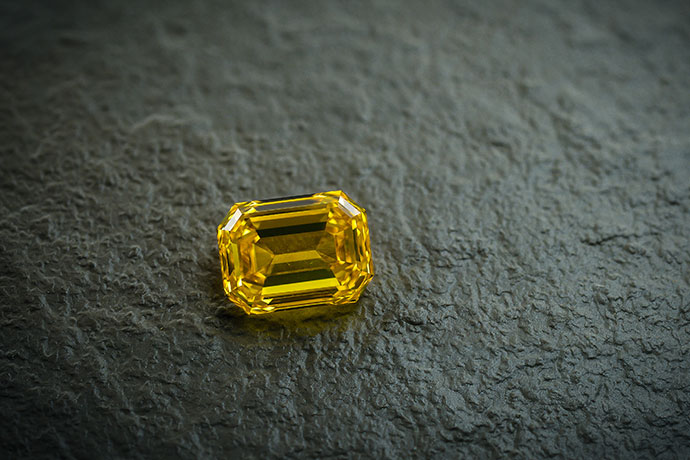 A 3.07ct fancy vivid orangy yellow diamond
Healing
Circling back to how diamonds can symbolize serenity, and also protection, another element that diamonds can stand for and exude is the power of healing. When one has been healed, they are serene, and when one is healthy, they are protected. However, healing is more than that. Diamonds symbolize the state of being healthy and whole, both physically and emotionally. It was believed that diamonds could heal all ailments from slight physical wounds to deep psychological distress.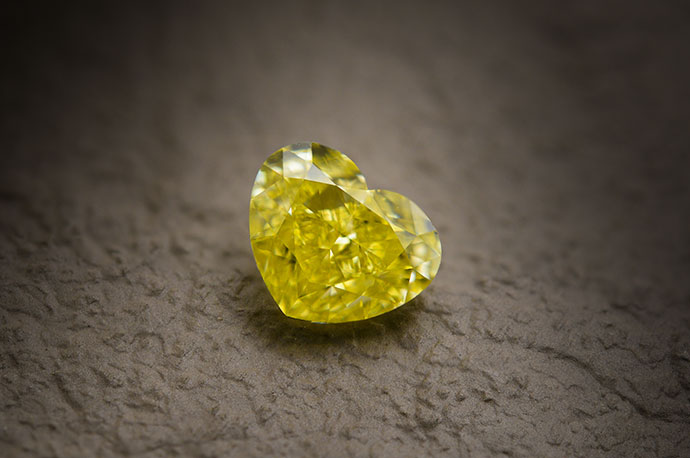 1.25 carat, Fancy Intense Yellow Diamond, Heart Shape, VS2 Clarity, GIA
Perfection
As if it weren't obvious enough, diamonds represent perfection. From their internal perfect structure to the flawless external appearance that diamond seekers are after, diamonds are all about being the best, without any compromises. This symbol kind of encompasses all of the attributes mentioned here. It also can be connected most directly to the idea of unity, love, and promise that is expressed by diamonds today.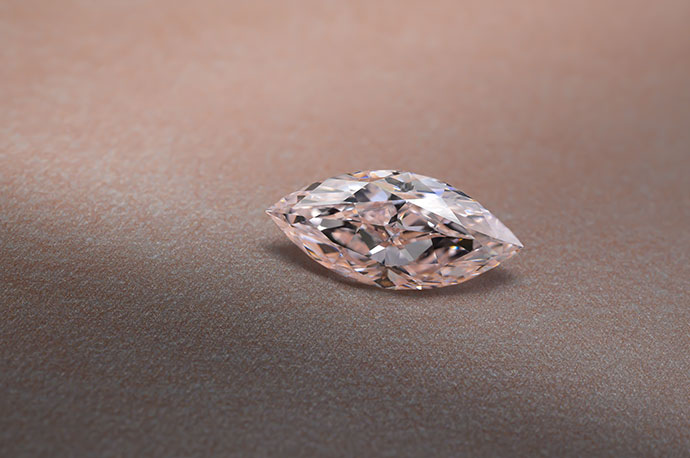 3.12 carat, Light Pink Diamond, Marquise Shape, VVS2 Clarity, GIA
From the Ancient Roman and Greek understanding that diamonds were the tears of gods to the idea that a diamond is a status symbol, these exceptional stones have meant different things to various cultures and peoples over countless periods throughout history. The one thing they all have in common is the respect and appreciation for this virtually perfect natural specimen.